Dealership Frequently Asked Questions
Is there a fee to sign up?
No, we do not charge fees for sign up or supplies.
Is there a minimum quota we must sell each month to continue offering your product?
We do not have a minimum quota. You can sell 1 a month or 50, and we will not drop you.
Why should I switch to your warranties over the company I've been selling?
We pride ourselves on our motto of Service, Integrity and Trust. In doing so, our outstanding customer service sets us apart from other providers. We have in-house claims administration with 24/7 claims assistance. Anytime, anywhere, we are always here! Your customers are not contacting a call center for claims, they are put in touch with our staff directly. Also, warranties are available on units dating back to 1995 and on units with up to 150,000 miles.
What if I don't have the staff to sell warranties?
We don't want you to lose out on the tremendous profit opportunities available. Which is why we developed our online underwriting system. Quoting a customer takes only a matter of minutes. If you still don't have the time, we can assist your dealership with the sale. Contact us for more details.
Do you offer Ancillary products?
Yes, we offer GAP, Tire & Wheel, Paint & Fab and RV Tech Support.
Learn more about the services we provide. Watch Our Services video.
Do you offer a No Charge Back program for cancellations?
Yes, we do have a no charge back program available; please contact us for details and pricing.
How are claims paid?
Claims are paid by check (weekly), credit card (immediately) or ACH (1-2 days) to either the customer or repair facility.
How long does it take to file a claim?
Claims are typically handled in two calls or less. Watch our video to learn more about how to file a claim.
Do you offer in-house financing?
Yes, we do have an in-house financing plan, with no credit checks or fees to the customer. Please contact us for more details and to sign up for this plan.
Do you offer any dealer incentives?
Yes, we offer a Gift Card Incentive Program and Dealer Profit Sharing. We also offer various contests at different times to which you can win free trips, misc. items for the dealership, EESPC Swag items, etc.
Do you have Roadside Assistance?
Yes, roadside assistance is included as a benefit with every contract you sell.
What happens to the warranty if a customer wants to sell their RV?
They can either transfer the policy to the new owners, if a private sale or they can cancel the policy and get back a refund based on the used portion of the policy (state laws vary for cancellations, see the service contract for complete details).
How are you rated with the Better Business Bureau?
Our company is rated A+ (Excellent) with the Better Business Bureau.
Customer Service Is Our Top Priority
Every EESPC staff member has the training, experience, knowledge and commitment to excellence to ensure your questions and requests will be handled in a highly professional manner.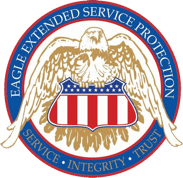 Eagle Extended Service Protection Corporation
6150 Parkland Blvd, Suite 200
Mayfield Heights, OH 44124